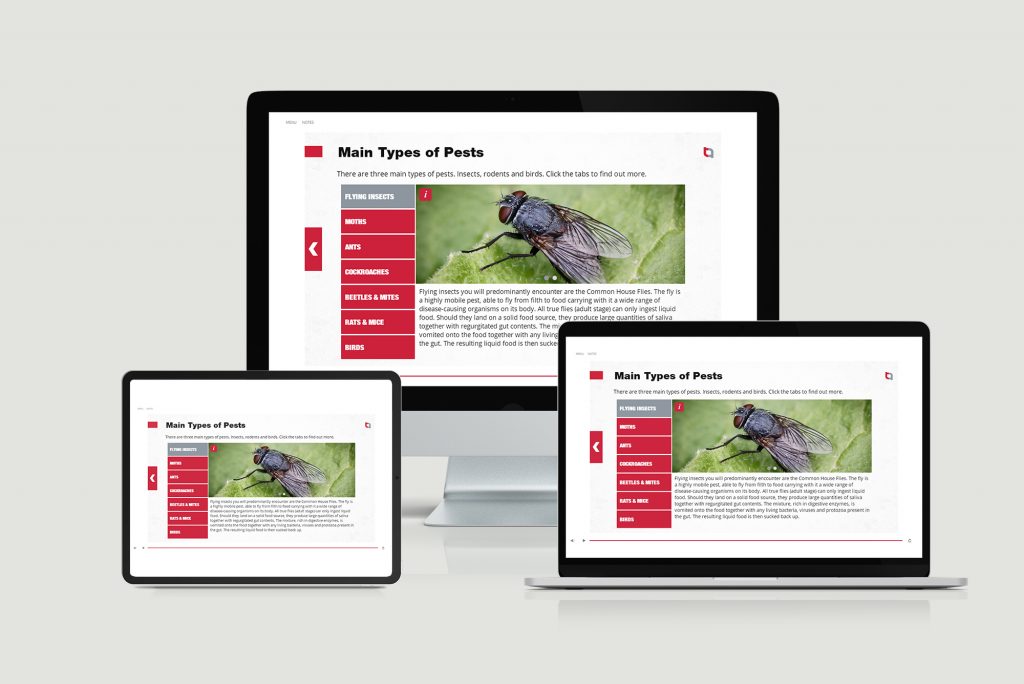 Pest management is a pre-requisite for ensuring food safety where food is manufactured, prepared, stored or sold. Everyone working in such environments has a critical part to play in a successful pest management programme. This entry level course aims to convey the key facts concerning those pests that may present a threat in a food manufacturing, food premises or a storage environment.
Cost: £25 (Members), £28 (Non-Members), all plus VAT, per delegate
Duration: 90 minutes
For help purchasing courses please CLICK HERE
Course Content
Section 1 – Introduction
Section 2 – Welcome to Pest Awareness
Section 3 – Main types of pests

Details the different types of pests found in a food production area

Section 4 – Stored product insects

Example of stored insects and associated pests

Section 5 – Pest issues

Biological
Physical
Food wastage
Food spoilage

Section 6 – Pest habitats

Security
Shelter
Food & Water

Section 7 – Signs of pests

Live animals
Dead animals
Droppings
Damage
Smell
Smears
Holes in fabrication
Larvae/pupae
Eggs
Debris

Section 8 – Why do we need pest control

Legislation
Good manufacturing practice
Food fit for human consumption

Section 9 – Pest prevention

Denial of access
Denial of food and shelter

Section 10 – Control of pests

Physical control
Chemical control

Section 11 – Monitoring

Understanding raw materials
Inspections
Working with staff

Section 12 – Reporting

External pest control reports
Staff reporting procedure
Assessment
On completion of the course lessons and training material you will be required to sit a final assessment. The assessment will contain multiple-choice questions and you must achieve the required passing grade to fully complete your learning. Upon successful completion you will be presented with an online digital certificate.