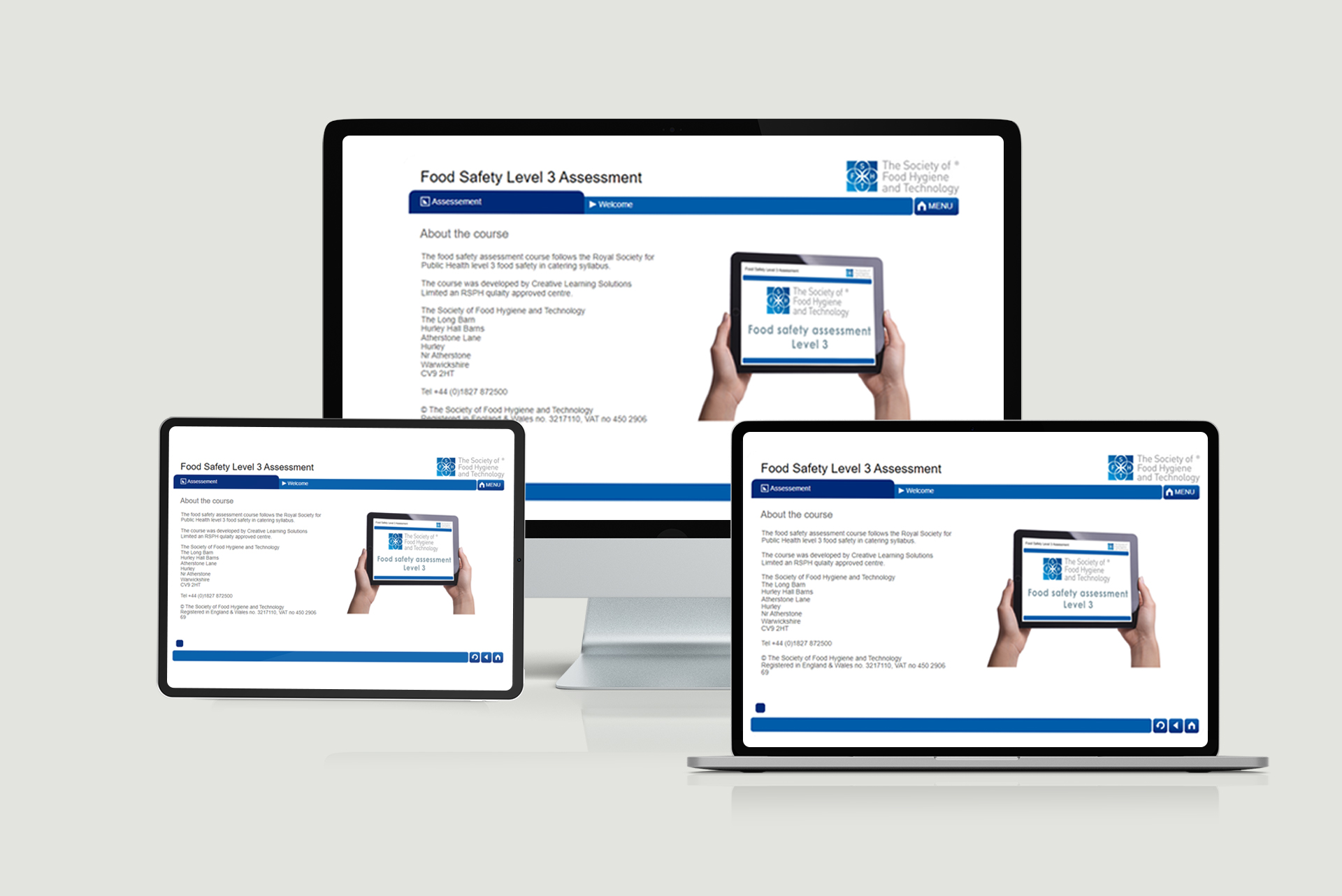 Level 3 Food Safety Refresher Licences
WHO IS IT SUITABLE FOR?
Existing Supervisory staff to test that their food safety understanding is up to date and in line with the latest regulations.
Cost: £20 (Members), £23 (Non-Members), all plus VAT, per delegate
Duration: 30-45 minutes
For help purchasing courses please CLICK HERE
This course provides Supervisors with a quick refresher of 30 randomly picked questions (from a bank of 60) to check appropriate knowledge of basic food safety regulations based on the level 3 food safety in catering syllabus. It is an invaluable tool for audit purposes, as well as essential in demonstrating a company's compliance with food safety regulations and their application of basic guidelines in the workplace. You will be assessed with questions to determine your understanding and whether you have ascertained the training objectives.
This assessment includes questions on
The importance of storage temperature
The importance of cooking and cooling temperatures
Personal hygiene and poor food safety standards
Cleanliness of the workstation/food premises and how this can affect the quality of food
Food preparation and safe ways to handle food