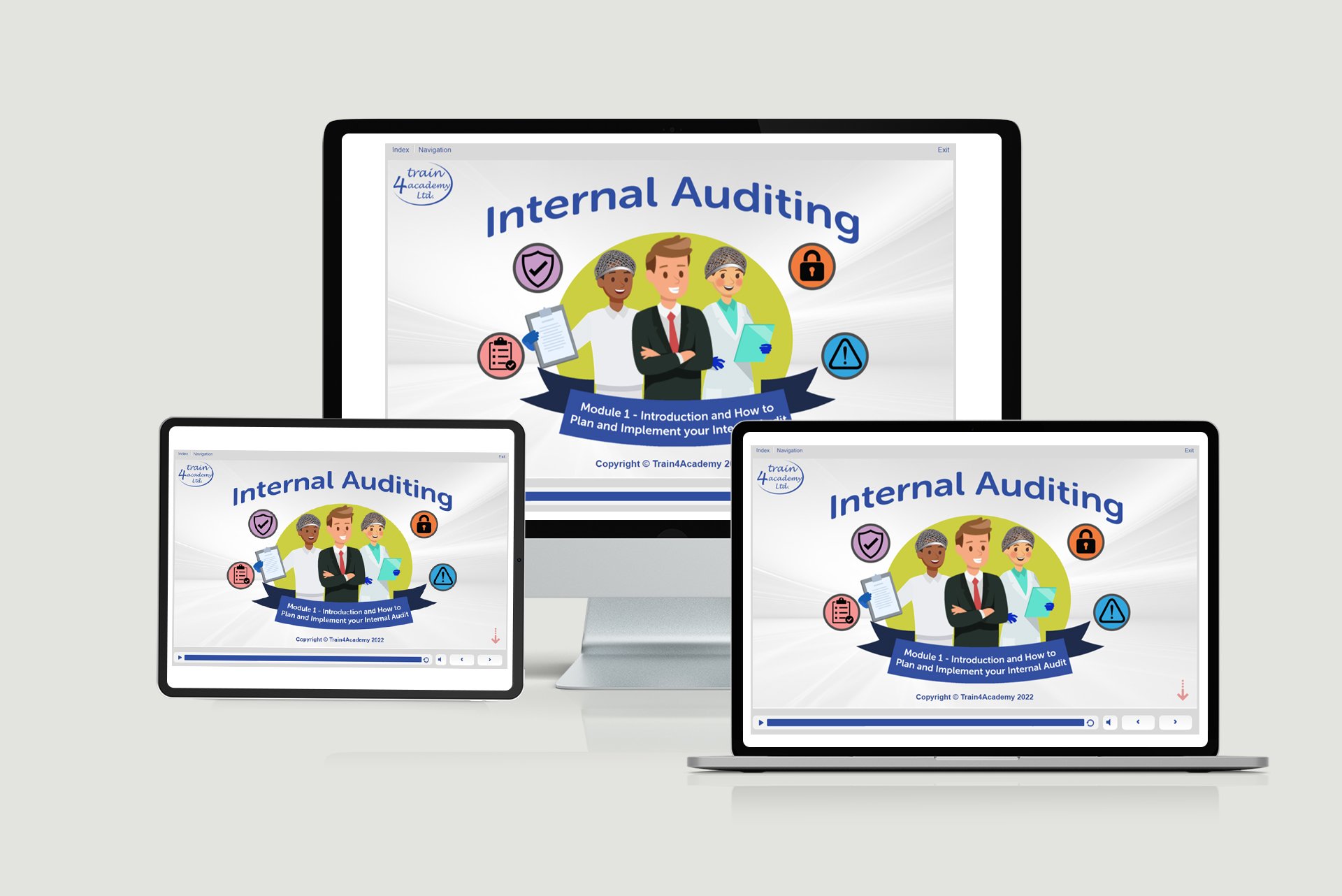 Internal Auditing & Root Cause Analysis
This course is designed to ensure that attendees gain an understanding of the skills and techniques required to get the most out of internal auditing and provides practical guidance on root cause analysis techniques which can easily be adopted into your business with effective results.
Cost: £35 (Members), £38 (Non-Members), all plus VAT, per delegate
Duration: 3 hours
To purchase this course multiple times to distribute to other users please CLICK HERE
For help purchasing courses please CLICK HERE
Training Course Content
This course is made up of the following modules:

Module 1
An Introduction to Internal Auditing and to How to Plan your Audit.
This section of the course concentrates on the importance of understanding what internal auditing is, the benefits it can bring to your business and understanding the roles and responsibilities of an audit team.

Module 2
Good Manufacturing Processes & Internal Auditing Food Defence.
In this section, we will cover the process of ensuring a food business maintains a high standard from preventing matter entering the finished product, carrying out planned maintenance of equipment, using approved suppliers, and understanding the effectiveness of pest control. It also covers food defence, HACCP, TACCP and VACCP and their roles within your internal audit.

Module 3
Root Cause Analysis
This section looks at Root Cause Analysis (RCA) and how it differs from HACCP, the benefits of RCA and the requirements for BRCGS food standards.
Learning Objectives
On completion of the course, delegates should be able to:

Explain what an audit is
 Recognise the importance of an internal food safety audit
 List the benefits of internal auditing to your business
 Describe the importance of a risk-based approach to internal auditing
 Explain Good Manufacturing Processes (GMPs)
 Identify Good Hygiene Practices (GHPs)
 Explain the differences between HACCP and Root Cause Analysis
 Describe the benefits of root cause analysis
 List the five steps in the root cause analysis
Assessment
On completion of the course lessons and training material an online assessment will automatically unlock. The assessment will contain 30 multiple-choice questions and a mark of 75% or above will be required to pass. The assessment will be marked instantly so delegates will know straight away if they have passed. If they don't pass first
time there's no need to worry. Unlimited resits at absolutely no additional charge are available so the assessment can be taken again as many times as required.