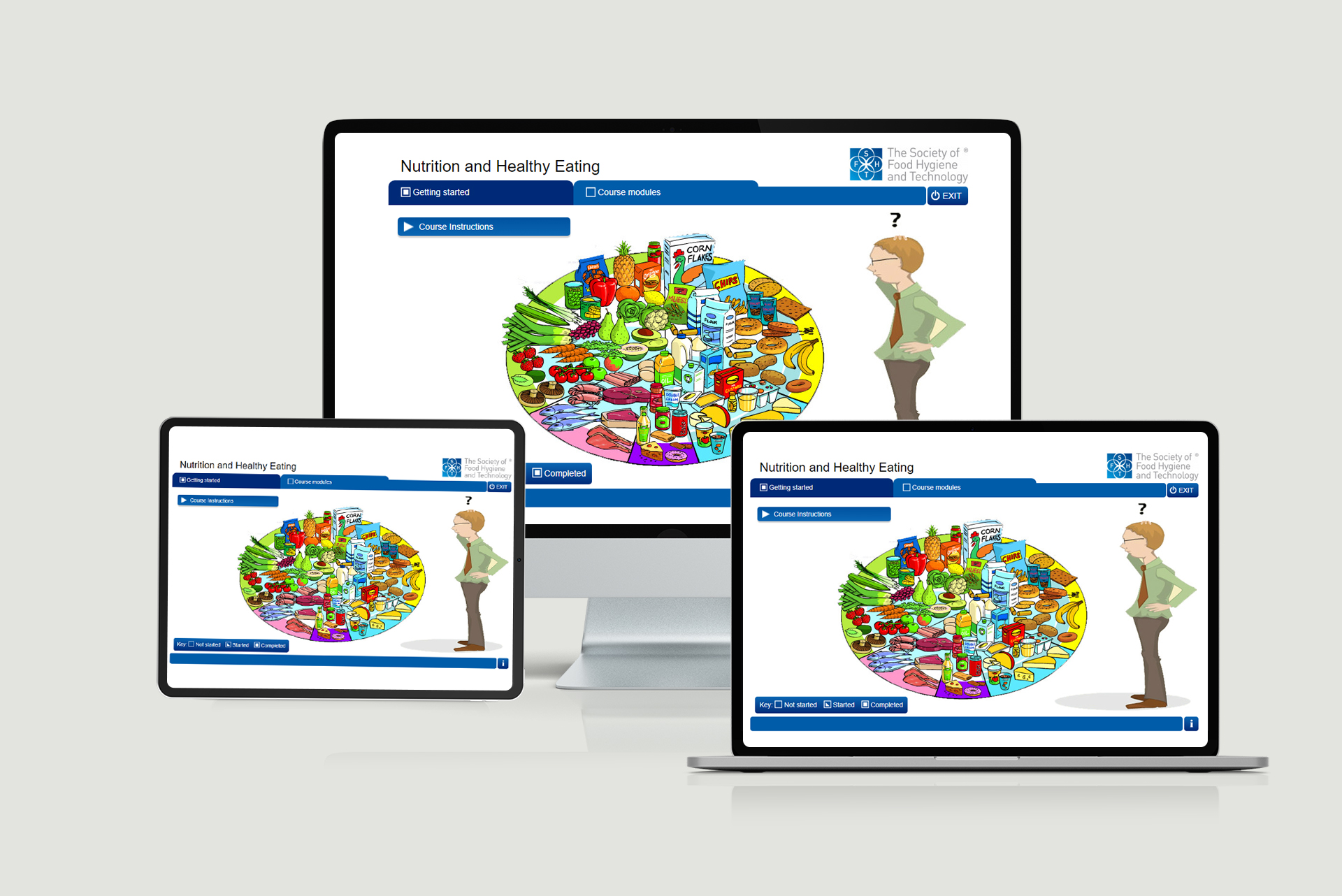 Food Nutrition & Healthy Eating Licences
A comprehensive learning resource for those working with food. This course follows the Level 2 standard in Healthier Foods and Special Diets and is ideal for those who wish to develop their understanding of the principles of healthy eating and the role of diet and exercise in maintaining good health.
WHO IS IT SUITABLE FOR?
Staff working in care homes, schools, hospitals, prisons or others interested in diet and health.
Cost: £20 (Members), £23 (Non-Members), all plus VAT, per delegate
Duration: 2 hours
For help purchasing courses please CLICK HERE
Course Content
The link between diet and health
How the human body uses nutrients
How social, cultural, ethical, economical, political, geographical and religious beliefs are linked to diet
Making healthy choices
Special dietary requirements
Food Labelling
Reducing salt, sugar and fat in the diet
5-a-day and the eatwell plate initiative
Learning Objectives

On completion of the course, delegates should be able to:

Name the five main types of accident highlighted by the HSE
 Identify hazards in food industry workplaces
 Name the legislations food companies must comply with
 Explain the responsibilities of owners, managers and employees in the workplace
 Explain what must be reported under RIDDOR
 Give some health and safety statistics
 List the 5-steps of a risk assessment
 Explain what to do in the event of a small fire starting
 Explain what should be in an evacuation plan
 Explain what 'bioterrorism' is
 Explain what the Government advice is in the event of a terrorist attack
 Name some major workplace accident categories
 Name the types of accidents and injuries that can occur in the food industry
Assessment
On completion of the course lessons and training material an online assessment will automatically unlock. The assessment will contain 30 multiple-choice questions and a mark of 75% or above will be required to pass. The assessment will be marked instantly so delegates will know straight away if they have passed. If they don't pass first
time there's no need to worry. Unlimited resits at absolutely no additional charge are available so the assessment can be taken again as many times as required.