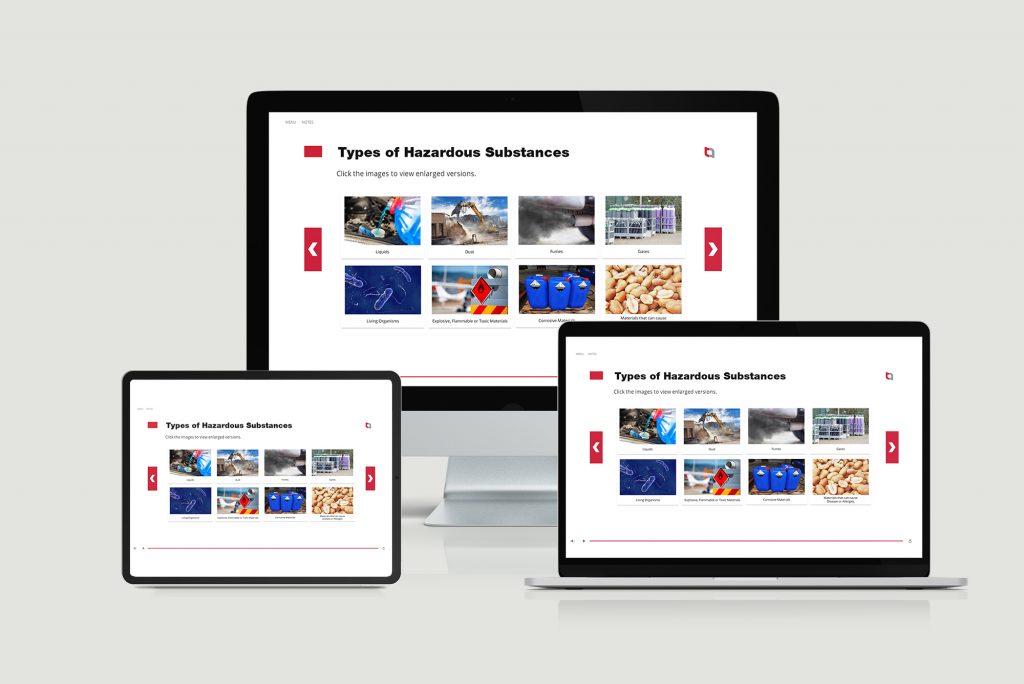 This course covers the importance of handling hazardous substances safely in the workplace. Following RSPH Level 2 Health & Safety in the Workplace it covers some of the typical chemical substances which could cause harm in the workplace and how to identify the new warning labels.
Cost: £25 (Members), £28 (Non-Members), all plus VAT, per delegate
Duration: 1.5 hours
To purchase this course multiple times to distribute to other users please CLICK HERE
For help purchasing courses please CLICK HERE
Course content
Section 1 – Introduction
• Legislation relevant to COSHH
• Types of hazardous substances
• Routes of entry
Section 2 – Risk
• Effects of hazardous substances
• Identifying hazardous substances
• COSHH Risk assessment
Section 3 – Identification
• Labelling legislation
• Safety data sheets
Section 4 – Storage and handling
• Handling, storage & transport
• Control of hazardous substances
Who is it suitable for?
Any individual who works directly with or could encounter hazardous substances in the workplace.