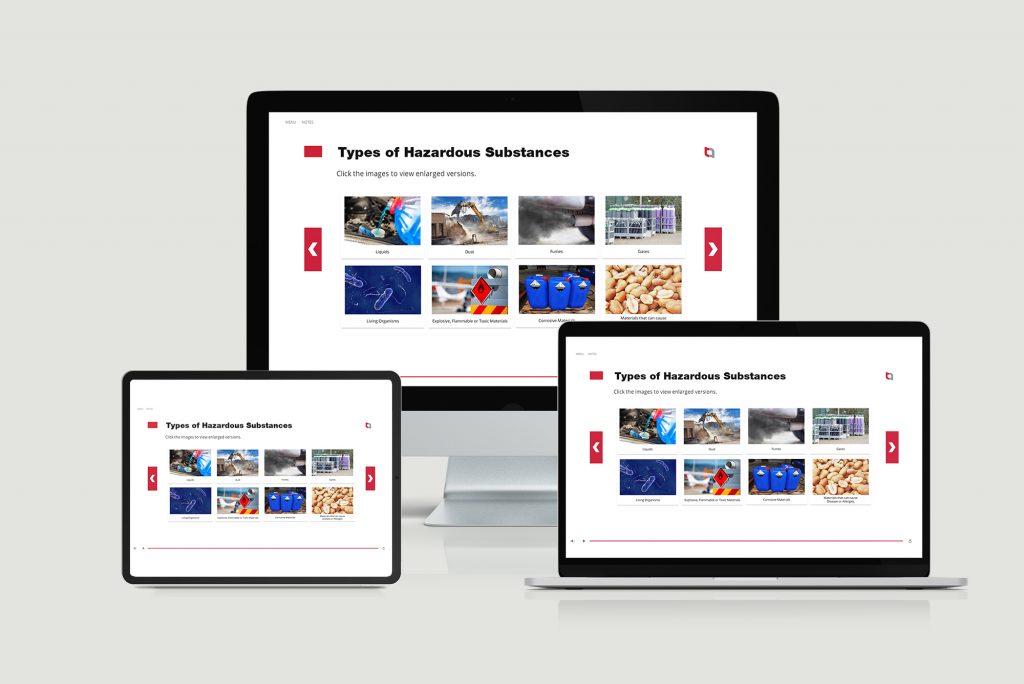 This course covers the importance of handling hazardous substances safely in the workplace. Following RSPH Level 2 Health & Safety in the Workplace it covers some of the typical chemical substances which could cause harm in the workplace and how to identify the new warning labels.
WHO IS IT SUITABLE FOR?
Any individual who works directly with or could encounter hazardous substances in the workplace.
Cost:  £25 (Members), £28 (Non-Members), all plus VAT, per delegate
Duration: 1.5 hours
For help purchasing courses please CLICK HERE
Course content
Section 1 – Introduction
• Legislation relevant to COSHH
• Types of hazardous substances
• Routes of entry
Section 2 – Risk
• Effects of hazardous substances
Identifying hazardous substances
• COSHH Risk assessment
Section 3 – Identification
• Labelling legislation
• Safety data sheets
Section 4 – Storage and handling
• Handling, storage & transport
• Control of hazardous substances