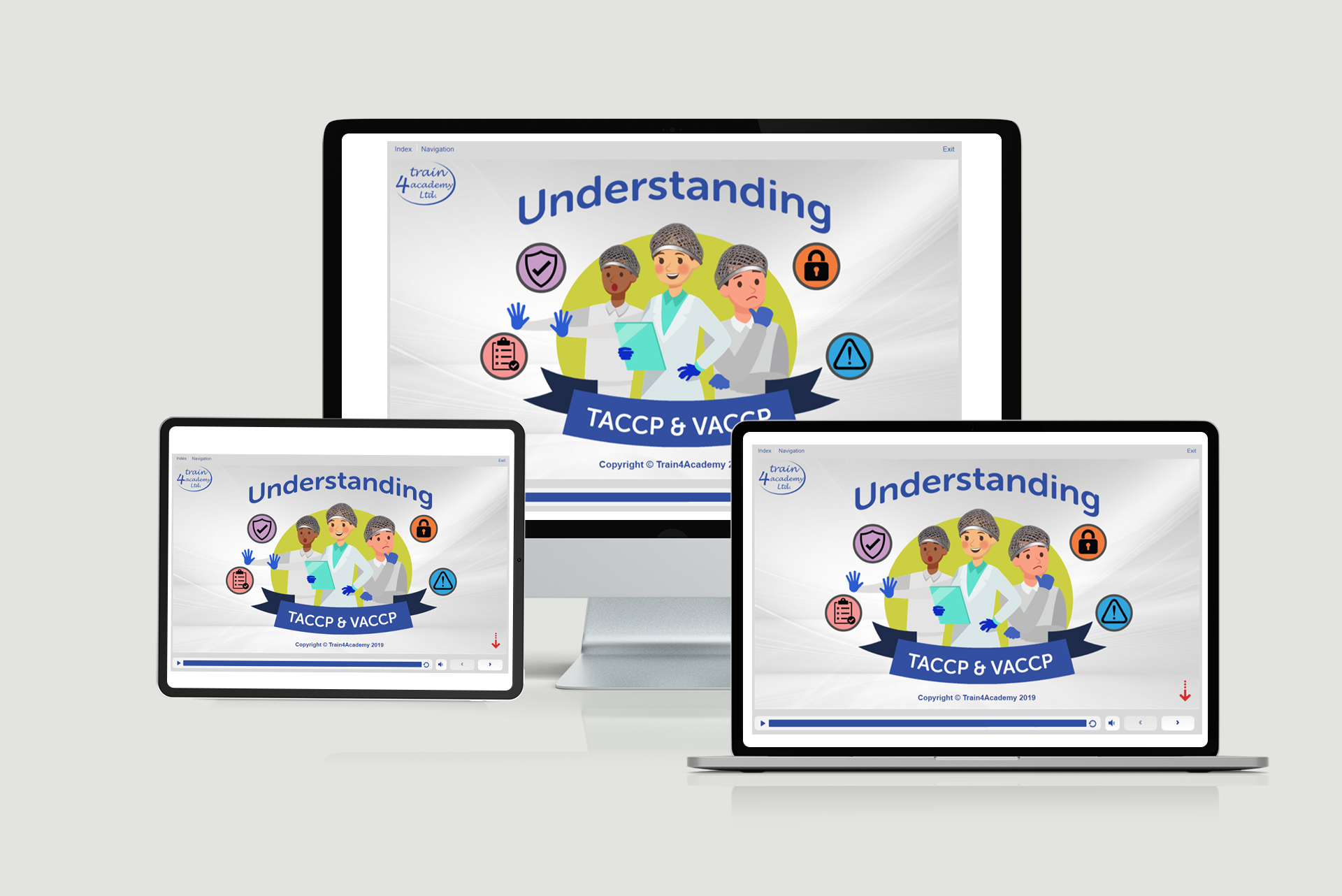 Level 2 TACCP & VACCP – Understanding Licences
Threat and vulnerability assessments of your process and supply chain were highlighted as a weakness in the now infamous 'horsegate' contamination scandal in 2015 where horsemeat was substituted for beef and supplied across a wide range of the food industry. This course provides an entry level understanding of the management techniques that can be employed to reduce these risks.
Cost: £25 (Members), £28 (Non-Members), all plus VAT, per delegate
Duration: 90 minutes
For help purchasing courses please CLICK HERE
Course Content

This course is made up of the following modules:
Introduction to TACCP & VACCP
This section breaks down the course structure and looks at why the terms HACCP, TACCP and VACCP were created.
Module 1 – What is TACCP and VACCP?
This module looks into great detail at what TACCP and VACCP is, what it stands for and why it is important within food safety
Module 2 – Developing a Food Defence System
This module concentrates on what risk assessments should be taken, how to assemble a TACCP team and the types of attackers
to be aware of.
Module 3 – The TACCP Approach to Assessing Threats and Vulnerabilities
In this final module, you will cover how to evaluate vulnerabilities, and look at the different applications of TACCP procedures that can
be put in place to prevent hazards to health.
Learning Objectives
On completion of the course, delegates should be able to:
Explain the difference between TACCP, VACCP and HACCP
 List the six practical steps to implement a TACCP assessment
 Explain the importance of reviewing TACCP assessment documentation
Assessment
On completion of the course lessons and training material an online assessment will automatically unlock. The assessment will contain 30 multiple-choice questions and a mark of 75% or above will be required to pass. The assessment will be marked instantly so delegates will know straight away if they have passed. If they don't pass first time there's no need to worry. Unlimited resits at absolutely no additional charge are available so the assessment can be taken again as many times as required.