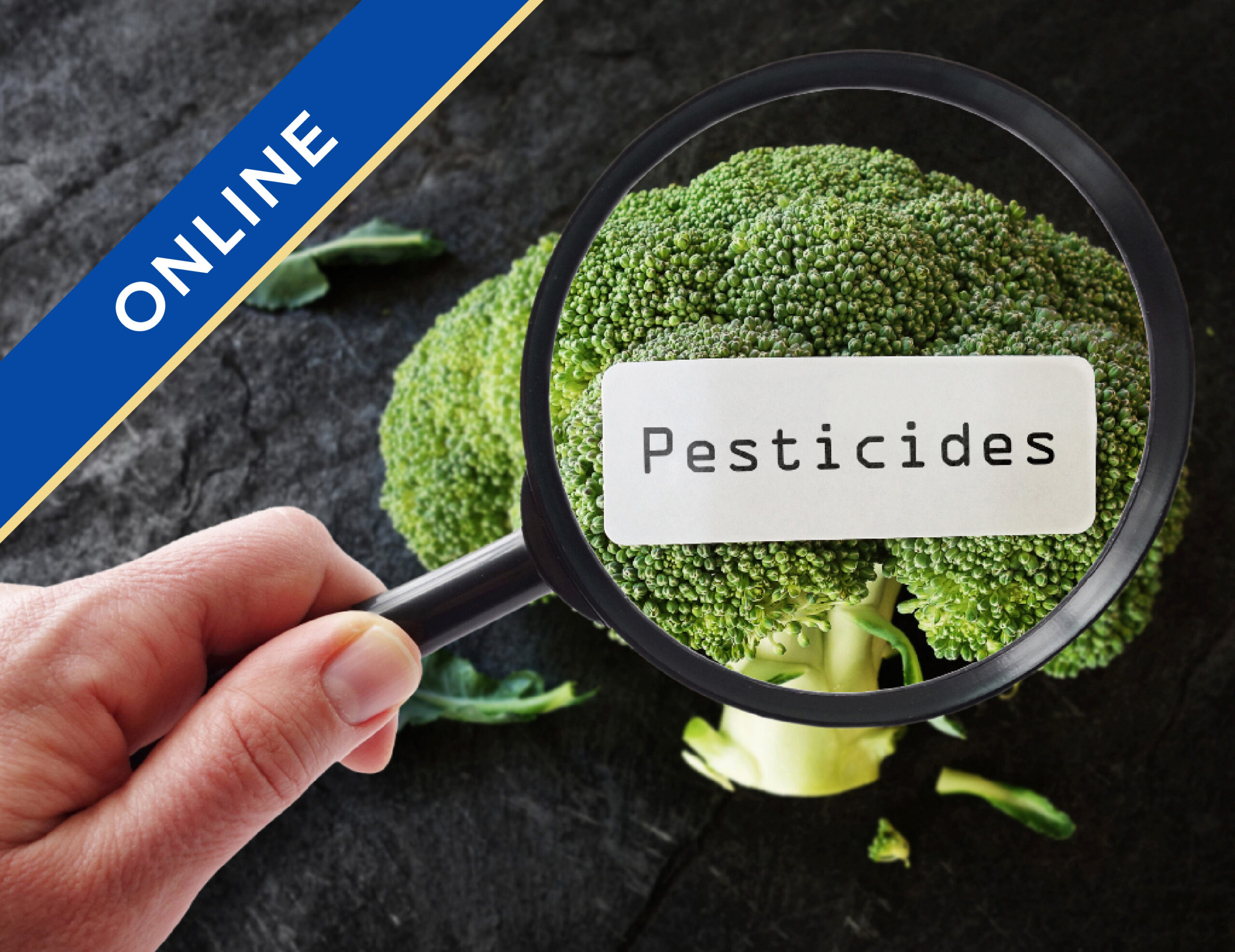 Pesticides in the Food Industry
Overview
The responsible use of pesticides has helped to ensure that there is a plentiful supply of high-quality fresh produce, cereals and food ingredients. But with thousands of pesticides available for use worldwide and continuing public concern over residues in food, it is important that those working in food supply chain companies have a good understanding of the issues that surround pesticide use, the benefits that they offer, techniques to minimise residues, legislation and consumer risk assessment.
DESCRIPTION
Who should attend?
This course is aimed at Technical and Quality Managers and their staff responsible for the safety and integrity of fresh produce and food ingredients. Also, those
entering food industry roles will gain an understanding in the key principles of pesticide use and management.
Course content:
The course will provide information on:
Pesticides -what are they, why are they used?
Principles of Integrated Pest Management (1PM).
Legislation governing the control of pesticides.
How to reduce the risk of maximum residue level [MRL) exceedances.
Supply chain controls and managing retailer requirements.
Consumer risk assessment and due diligence sample planning.
National and international residue surveillance and enforcement.
Latest developments in residue analysis.
T&C's