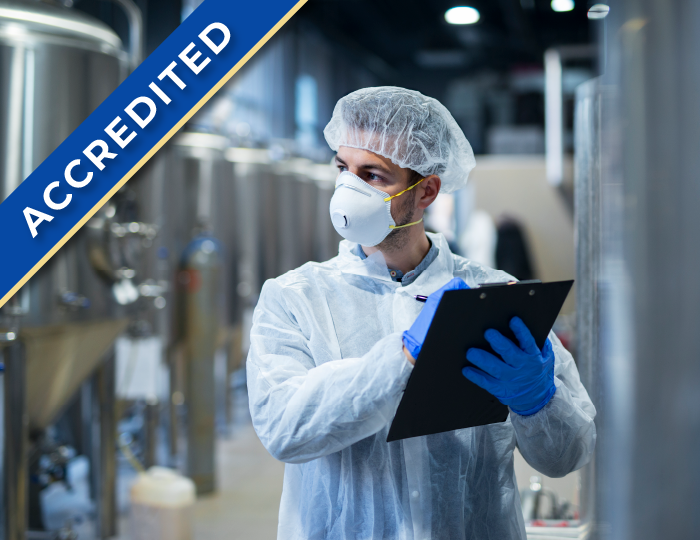 Internal Auditor BRCGS *NEW*
This two-day course will enable you to undertake internal audits and prepare companies for third party audits. It's delivered via a series of workshop-led discussions, presentations and an interactive case study. During the live case study, you will be given feedback and support to enable you to carry out an audit at your own workplace
You will be assessed throughout the course [50%] and you will also need to undertake a workplace audit and submit an audit report for assessment (50%]. You will need to gain a 75% pass for this assessment.
This course is part of the BRCGS Professional recognition programme.
Due to circumstances surrounding COVID-19 this session has been approved by BRCGS to be delivered in a virtual format. All content utilised in this course was designed for a face to face session.
Cost: £585 (Members), £650 (Non-Members) all plus VAT, per delegate
Date: TBC
Time: 9:00 – 17:30
Platform: Teams
DESCRIPTION
Who should attend?
Quality and Technical Managers
Operations Managers
Staff responsible for managing an internal auditing schedule
Staff responsible for undertaking internal audits as required by the BRCGS
At the end of the course you will:
Understand the roles and responsibilities of auditors
Be able to plan and conduct an internal audit
Know how to write concise, accurate and factual audit reports
Be able to undertake audit follow-up activities
T&C's